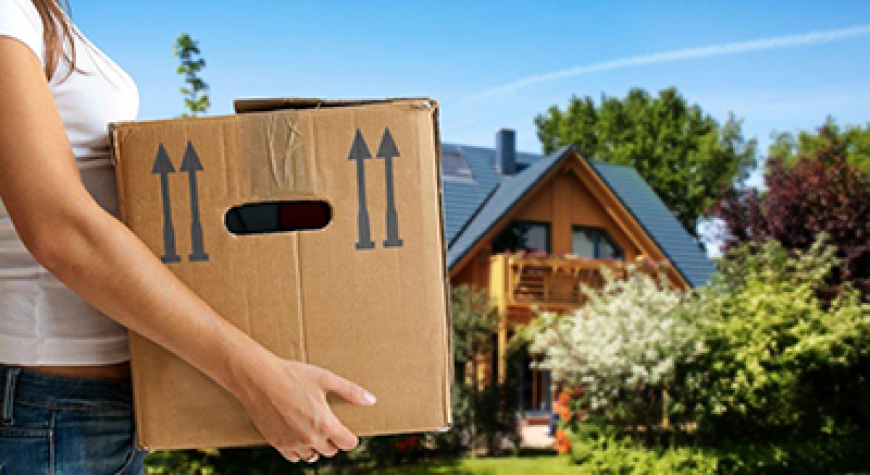 16 Moving Tips That Will Make Your Life So Much Easier –
So you found a new place! It's all wonderful and exciting until you start to think about how much crap you have.
1. Pack an overnight bag containing all the essentials.
Chances are, you'll be too tired to unpack your things. You'll want your essentials within easy access, including a change of clothes if you're going back to work the next day as well as all your toiletries. It's also a great way to transport a laptop, which could run the risk of getting stolen during a move.

2. Pack the items you will need FIRST in a clear plastic bin.
This includes things like a box cutter, paper towels, trash bags, eating utensils, select cookware, power strips, phone chargers, toilet paper, tools, etc. The clear bin allows you to see inside; it also separates itself from the myriad of cardboard boxes.
3. Wrap your breakables (dishes, glasses, etc.) in clothing to save on bubble wrap.
Two birds, one stone: You're packing your clothes and kitchenware at the same time.
4. For extra padding, pack your glasses and stemware in clean socks.
5. In addition to labeling what's in your boxes, add what room they'll be going into, as well.

When you arrive at your new home, unpack BY ROOM. The unpacking process will feel more manageable.  And remember to label the SIDES of the boxes, not the tops. This way, you'll be able to identify them even if they're stacked.
6. Pack plates vertically, like records. They'll be less likely to break.
7. Keep sandwich bags handy for holding any small parts of things you have to take apart, like curtain rods or mounted flat-screen TVs.

Tape the sandwich bags to the back of the item they correspond to.
ALSO: Use this method with the cords for your electronics.
8. Take a photo of how your electronics are connected so you can remember how and where all the wires go.
9. Cut down on boxes by making all of your baskets, laundry bins, hampers, and suitcases work for you.
Pack them with stuff! Use the wheeled suitcases for heavy things like books.
10. The fastest way to pack a closet:
This also keeps your clothes on their hangers, for much faster unpacking.
11. Make sure everything is completely packed before your friends/removal men show up to help you move.
12. If you do hire movers, be sure to read the fine print and find out if they have any weird rules.
13. If you're renting, take photos of your cleaned-out old home and your new home before moving in.
14. Fill the nail holes in your previous home with a bar of soap.
15. Change your address at least two weeks prior to moving.
This might seem like a no-brainer for important things like utilities and cable, but don't forget the small stuff. You've also got Amazon, PayPal, credit cards, your bank, magazine subscriptions, and your mail to worry about.
16. Remember to defrost your refrigerator at least a day before moving and wipe up any liquid.
Peggy Wang – BuzzFeed (https://www.buzzfeed.com/peggy/brilliant-moving-tips?utm_term=.vfd7Xlwbl#.euABjQLgQ)